This or That: Makeup Edition
Making the swap can be hard. You may have the coveted staples that you have used for years upon years (hi Bobbi Brown Cosmetics), but then you discover something new and even greater. Not only are the products that I have swapped as good (or better) in quality, but they are safer, cleaner and less harmful to me. Gosh, that sounds dramatic, but I will break it down for you.
Let's play a game of Clean Swap. I am going to showcase several products that I used on the daily, and what I have swapped them out for. And I will let you in on just why I have made the switcheroo. The infographic below explains more about heavy metals in cosmetics and the possible effects:
Not only are the "This" products safer, they are less expensive that other premium brands. Let's play, shall we?
THIS: CLEANER AND SAFER.
THAT: HARSH AND TOXIC
So you're saving $62 by switching over!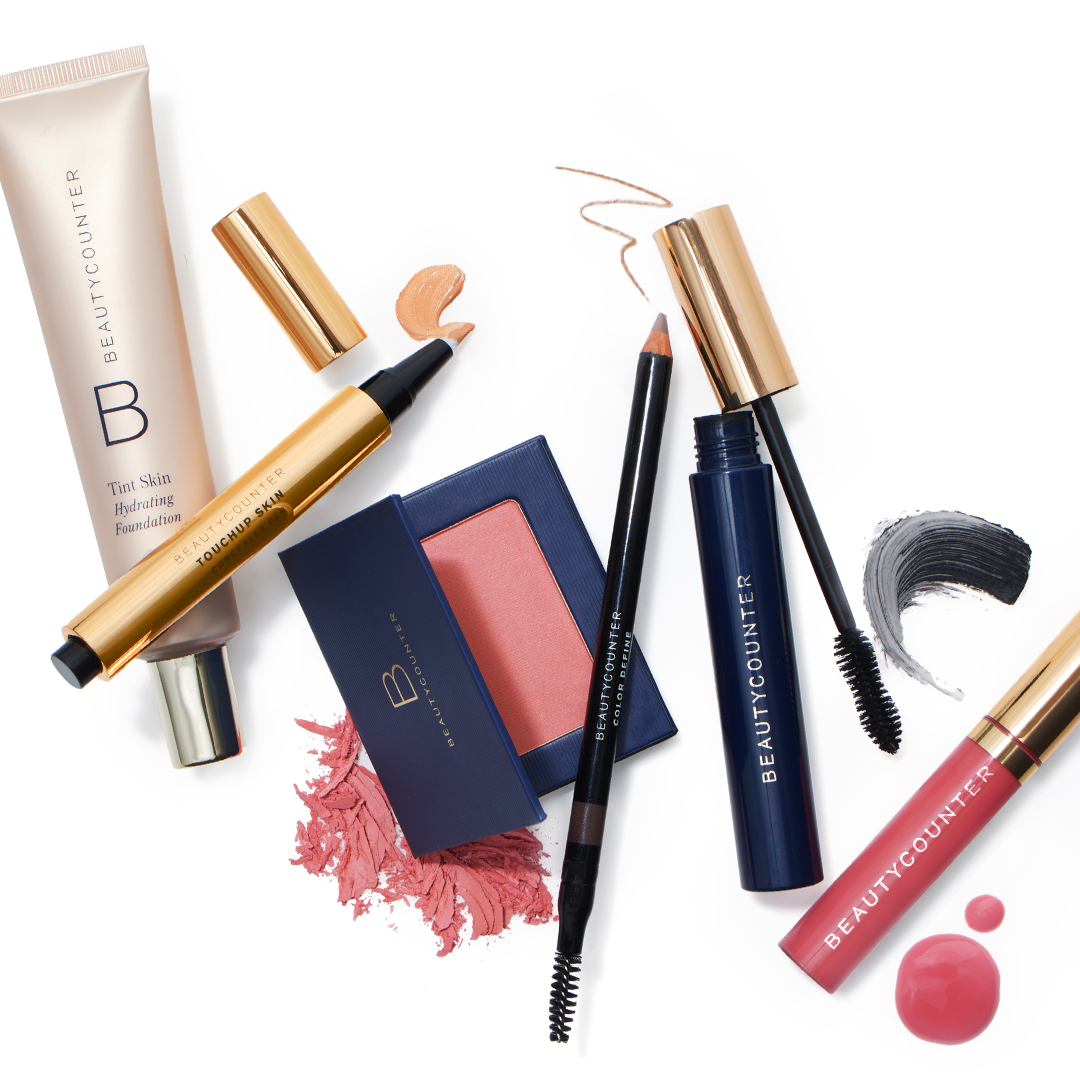 Get all six products listed above for $150 and save $37. Everything you need for a quick, flawless face.
THIS: SAFE LONG-WEAR PRODUCTS
THAT: CHOCK FULL OF QUESTIONABLE INGREDIENTS
*By bundling the looks below.
MAKEUP LESSON: 101
Want to book a lesson? Let's get together face-to-face, either virtually or in-person! Get you and five of your friends together, and choose from a menu of lessons:
Everyday Makeup
Date Night
Glowy Goddess
Simple and Clean
Bold Lips
Smoky Eye
You can even walk away with new products for free! Get in touch by e-mail ashley@unveilloveliness.com or book below today!